| | |
| --- | --- |
| | Paying full price for your firearms! |
Learn how to get your own Federal Firearms License (FFL) so that you can purchase firearms and ammunition legally at wholesale prices!
You Could Save Hu
ndre
ds of Dollars, as in these examples below!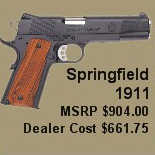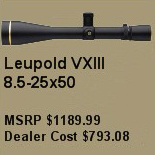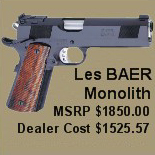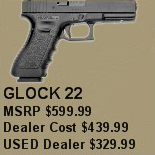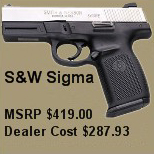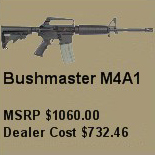 What You Need to Know:
There is a maze of paperwork involved. It's not hard, but be prepared to spend a lot of time learning what you need to do and how to do it if you don't have someone that can help you.

Getting your FFL is not free. The fee for a Type 1 Dealer License is $200 for the first 3 years. After that, it costs you $90 for each additional 3 years.

Your application will take a minimum of 6 weeks to process, and typically takes between 8 and 12 weeks (if you've filled out everything correctly!)

In spite what some may tell you, it IS possible to obtain a license and work out of your own HOME, but you must gain an understanding of the Federal, State, and Local laws and ordnances which govern this.

Once you obtain your FFL, there are certain simple reporting and record-keeping requirements that you MUST follow in order to keep your license and stay out of trouble with the BATF.
If you want help, there is only one company on the internet that you should trust to guide you through the process, GunAssociation.org.
What They Offer:
They provide you with everything you need to complete your application and comply with the BATF's record-keeping requirements in a single kit with easy to follow, step-by-step instructions. Here's what you get:
A Quick Start Guide, with every form you need to complete your application.

A detailed instructional guide, guiding you through the process of getting your FFL without the headaches.

An interview guide, showing you the secrets to acing your interview.

A guide to buying guns at zero markup

Secrets of running a successful gun business, as learned from the hard experience of other FFL owners..

A special report on how to get your Class 3 license, which allows you to acquire silencers and other cool goodies.

A free copy of the book "The Bulletproof Firearms Business", written by a leading gun attorney telling you the secrets to protect yourself and your new gun business.
Why GunAssociation.Org?
1. They are a licensed FFL dealer themselves and have walked countless others through the process. (Most others selling FFL kits don't even have an FFL!)
2. They provide on-going help and support after your purchase, to guide you through every step of the process.
3. They provide you with extra tools that make complying with BATF regulations a piece of cake.
4. They offer free bonuses and resources to help your business be successful.